Brau-Manufactur Allgaeu - Hopfen Royal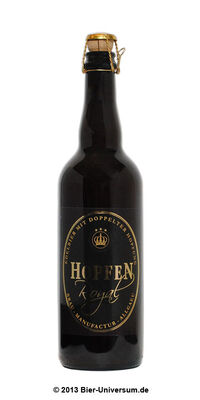 Ratings: 3.0 of 5. 3 vote(s).
Click on the pitchers to rate this beer.
Description according to label:
Edelbier mit doppelter Hopfung.

Nicht trinken, sondern genießen! Zuerst intensiv den Geruch und das Hopfen-Bukett aufnehmen, in kleinen Schlucken langsam trinken.

Kräftigen Schaum und ein leuchtendes Bernstein erlebt der Genießer beim Einschenken. Das fruchtig-frische Hopfenbukett, gepaart mit den süßen Malz-Aromen, bietet eine vollendete Faszination.

Nesselwanger Bergquellwasser, Braugerste aus Bayern und Reinzuchthefe aus Freising Weihenstephan. Eine einzigartge Besonderheit ist die Komposition der beiden wertvollen Aroma-Hopfensorten Tettnang Hallertauer Mittelfrüh und Hallertau Cascade.
---
Labels:
Brau-Manufactur Allgaeu
---
Beertypes:
Spezialbier
Alcohollevel:
6.9 %
Bottlevolume:
0.75 Liter
Bottletypes:
Glasflasche
---
Ingredients:
Brauwasser, Gerstenmalz, Hopfen, Hefe
---
Order online
Order now
---
Brauerei
Brau-Manufactur Allgaeu GmbH
Hauptstr. 25
87484 Nesselwang
Bayern
Deutschland
Allgäu
www.brau-manufactur-allgaeu.de